According to a new report by High Times, researchers specializing in infectious disease at the University of Saskatchewan in Canada are turning to cannabis as they build a new COVID-19 virus vaccine candidate. The research team says that a "plant-based antigen may be easier to produce commercially on a broad scale than animal-based antigens."
Zyus Life Sciences – which, last year, received its license to develop cannabis-based products from Health Canada – will determine if cannabis-based compounds can play a role in the fight against the novel coronavirus that causes COVID-19.
Zyus Life Sciences partnered with the Vaccine and Infectious Disease Organization-International Vaccine Centre (VIDO-InterVac) at the University of Saskatchewan in an effort to develop proteins for a vaccine candidate using the cannabis plant, states High Times. It is one of many efforts in the race for a viable vaccine.


"Given the cornucopia of drugs that are being examined in the quest for a COVID-19 "cure"—including everything from hydroxychloroquine to the drug remdesivir—inevitably researchers turned to cannabis as a potential building block for a viable vaccine candidate as well."
"We had a protein platform that we've been working on for a number of years prior to being in the cannabis space…" Zyus CEO Brent Zettl told Global News. "I asked [our team] the question, 'do you think that we could produce a vaccine of this type of protein using our other plant system?' And they didn't really see why not."  Zettle went on to explain that his team is working with two types of different compounds. One is made using a cannabis plant and another one is made using a different plant. The compounds are used to produce a protein that can be used for a COVID-19 vaccine candidate.
"The genetic information that VIDO-InterVac has developed to find the actual antigen that would work as a vaccine—that's actually a strand of protein. So then we take that DNA and we actually then design it in a plant and then the plant itself can manufacture that same protein," Zettl added.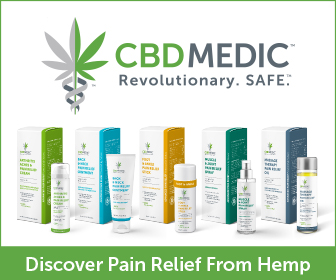 Zettl told High Times that "plant-based compounds can potentially be more effective than animal-based compounds because of plants' ability to clone proteins easier. Plants are surprisingly efficient at manufacturing proteins. Plant-based compounds are better for large-scale operation capacity. In addition, plant-based proteins could be more appealing to an increasingly vegan population in the U.S."
Dr. Paul Hodgson, a senior manager with VIDO-InterVac, told CBC News that no one really knows what a final vaccine candidate will be, this early in the early stages of investigation. But with every vaccine trial, we know more about the virus and how it may be thwarted
A purified vaccine protein could be ready by the end of August, representatives of VIDO-InterVac said.