Despite hemp being legal across the United States, recreational marijuana legal in nearly a dozen and medical marijuana legal in over 30, the Navy is expanding its CBD and hemp ban for its members to cover hemp-based shampoos and soaps, even those that are sold legally in all 50 states. This is according to a report by Marijuana Moment. The announcement of the hemp shampoo ban was made four days after the House of Representatives approved an amendment that would allow all military members to use hemp and CBD products.
In a memo released on Friday the Navy clarified that their banned product list "includes the use of topical products containing hemp, such as shampoos, conditioners, lotions, lip balms, or soaps."
"Sailors and Marines cannot rely on the packaging and labeling of hemp products in determining whether the product contains THC concentrations that could cause a positive urinalysis result," states Navy Secretary Kenneth J. Braithwaite in the memo.


"Substance misuse by members of the Armed Forces is incompatible with military standards of good order and discipline, performance, and operational readiness. It is the goal of the Department of the Navy (DON) to eliminate substance abuse. The use of products containing, made, or derived from hemp, including CBD, may interfere with the DON Drug Detection and Deterrence Program and result in the reporting of unlawful levels of THC in Sailors and Marines."
A violation includes instances in which "a Service Member intends to use any product made or derived from hemp", which is "regardless of the Service Member's intended consequences of that use (e.g., mental or physical effects)" – it's punishable "regardless of the product's THC concentration, claimed or actual, and regardless of whether such product may lawfully be bought, sold, and used under the law applicable to civilians."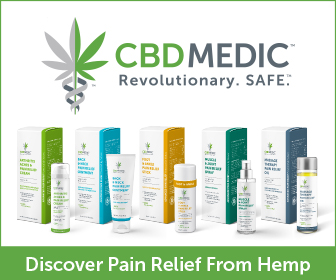 According to Marijuana Moment, the notice adds that the use of FDA-approved medications derived from cannabis such as Epidiolex that are prescribed to service members are permissible. Sailors and Marines may also still use "durable goods containing hemp, such as rope or clothing."
Representative Tulsi Gabbard has introduced legislation to make it so that the "Secretary of Defense may not prohibit, on the basis of a product containing hemp or any ingredient derived from hemp, the possession, use, or consumption of such product by a member of the Armed Forces" as long as the crop meets the federal definition of hemp and that "such possession, use, or consumption is in compliance with applicable Federal, State, and local law."