On any given day, we at the Joint Blog get our fair share of questions from our readers about the health benefits of various CBD products on the market. And with everyone trying to exercise at home during self-isolated, we've been getting an influx of inquiries about CBD and working out.
So we reached out to Eloise Theisen, RN, MSN, AGPCNP-BC, Pacific College of Health and Science faculty (Medical Cannabis program), and President of the American Cannabis Nurse Association to get her take on topic.
Here are the details from our interview:
What are the effects of cannabis on someone who is exercising?
Cannabinoids have been shown to improve mood, focus and energy as well as decrease pain and inflammation.
The benefit of exercise is that it can increase one's own endocannabinoids and higher levels of endocannabinoids have been identified in endurance athletes1. Specifically, endocannabinoids have been associated with a runners high and can help with regulating mood, memory, pain and can produce an overall sense of well-being.
Cannabinoids found in the cannabis plant may produce different effects depending on which cannabinoid is used. For example, Delta-9 THC is known for producing a euphoric effect and in certain doses can increase heart rate and blood pressure, decrease urination and even cause dizziness and/or anxiety. Meanwhile, Cannabidiol (CBD) is not likely to produce any euphoria and is generally well tolerated (although in certain doses it can increase heart rate and cause anxiety and/or dizziness as well).
However, both THC and CBD have been shown to increase focus and energy while decreasing pain and inflammation. Lesser known cannabinoids like CBDa, THCa and CBG have not been well studied or used among athletes.
In general, cannabinoids will affect everyone differently and if you are new to cannabis and you have not worked out in a while or you have underlying health conditions, consult with a qualified cannabis healthcare professional first.

What are the effects of CBD on someone who is exercising?
Cannabidiol may be better tolerated than Delta-9 THC during exercise.
Both CBD and THC have biphasic effects which means a low dose can produce one effect and a large dose can produce the opposite effect. In small doses CBD can increase energy and alertness while large doses may lead to increased sleepiness.
Understanding dosages and how your body will react to those will help improve outcomes and decrease potential adverse effects.
We recommend starting slowly and closely monitoring yourself during your workout routine.
What are the most popular CBD/cannabis products for workout routines? And What are they used for? (soreness, blood flow, focus, energy, etc)?
Many cannabis/CBD users find tinctures and topicals to be most effective at combating inflammation and post-work-out pain and soreness.
A topical can provide quick, localized relief, and tinctures can provide more generalized anti-inflammatory, pain-relieving effects. Some small studies have shown that a single dose of CBD can reduce resting blood pressure and improve the response to exercise stress.
Other studies have demonstrated that CBD can increase blood flow by relaxing the blood vessels. This may be beneficial for post-recovery workouts to decrease soreness. And it has been well demonstrated that low doses of CBD can improve energy and focus.
Depending on the needs, using cannabis and/or CBD pre- and post-workout can potentially improve energy, focus, and decrease post-workout pain and soreness.
How should those looking to incorporate CBD or cannabis into their workout routine approach finding the right dosage?
It helps to work with a knowledgeable, qualified cannabis healthcare professional. Look for someone who understands cannabinoids and has researched many products on the market.
There are thousands of products to choose from and not all are created equal. CBD is still an unregulated market and without regulations, products can vary greatly.
If you are using cannabis and/or CBD and feel it is not meeting your goals, consulting with a cannabis clinician can help get you on the right track faster.
Does taking more CBD/cannabis increase the beneficial effects before, during, or after exercise? Or can that lead to negative effects?
That depends.
In a new user, it is always best to consult with a qualified cannabis clinician who can review your health history and identify which cannabinoids may be most appropriate based on your therapeutic goals.
If the user needs help with focus, endurance and pain control, it may make sense to start the cannabis regimen before a workout. In other cases, using cannabis post workout may aid in reducing pain and inflammation.
While cannabis doses are not well established, it is important to start low and slow to avoid unwanted side effects that could negatively impact the consumer and interfere with the workout or recovery period.
In many states that have a medical or adult use cannabis program, consumers can choose from many different product types such as topicals, tinctures, edibles and inhalables. Different products will vary in onset and duration and the consumer may use a tincture pre-workout and a topical post workout.
There are many possibilities. The good news is that cannabis can be individualized to meet the needs of the consumer and help optimize their workouts.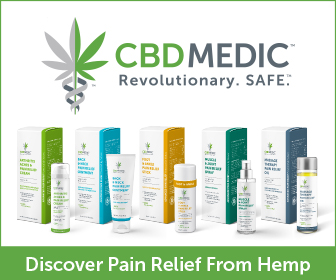 Are there CBD and/or cannabis products you've seen have the most beneficial effect on people who are working out?
With the large number of products on the market, most people will pick one based on word of mouth or their own research about a benefit they are looking to gain. And now many companies are marketing their products for specific conditions.
It is important to remember that cannabis and CBD has not been tested in large human trials to determine its effects on exercise. I recommend avoiding products that make specific health care claims.
Are there CBD and/or cannabis products people should avoid using in their workouts? This can apply to pre- and post-workout, as well as during.
It is best to avoid products that make specific health claims and ones that have not been thoroughly tested. Only consider products that have been tested by a 3rd party and make sure the certificate of analysis has a QR code that can be linked directly to the lab testing facility.
I also recommend avoiding products that have additives such as corn syrup, preservatives, artificial colorings, artificial flavorings, artificial sweeteners, sodium benzoate, and BVO (brominated vegetable oil).
What should you do if you accidentally take too much of a cannabis product before, during, or after exercise?
Unfortunately, there isn't much. The best thing you can do is to wait it out.
If you accidentally over consume cannabis and have some negative effects like increased heart rate, it is best to avoid strenuous activities. Many people propose things like taking peppercorns, CBD, and ibuprofen to counteract the effects, but these have not been proven to be effective in most people.
If you've overconsumed cannabis, we recommend drinking plenty of water, resting, going for a walk, calling a friend and/or distracting yourself.
In the unlikely event that the cannabis is causing severe side effects that require immediate medical attention, dial 911.
Does the fact that you're exercising change how CBD or cannabis affect your body?
There is some research that chronic cannabis users can have increased plasma levels of THC when exercising. In those cases, THC is being released from fat stores.
The study did not discuss how the increased levels of THC in the blood affected performance, endurance or energy levels. Studies on CBD's effects on the body during exercise have not been explored.
Do people find that CBD or cannabis use benefits them more during specific exercises or workout routines vs others?
Again, it all depends.
Cannabinoid effects vary from person to person and while there may be some cannabinoids or products that are helpful for specific needs, many people find that an individualized regimen leads to the best outcomes.
Eloise Theisen is one of Pacific College's Medical Cannabis program expert faculty members. She is a board certified Adult Geriatric Nurse Practitioner who specializes in cannabis therapy. For more than 20 years, Eloise has worked primarily with cancer, dementia and chronic pain patients. In the last 6 years, Eloise has focused her efforts on cannabinoid therapies.
Eloise has worked with over 6,000 patients to help them effectively treat age-related and chronic illness with cannabis. She is also a co-founder and the Chief Executive Officer of Radicle Health and Radicle Health Clinician Network. Eloise was one of the first healthcare professionals to bring a clinical dosing regimen to the cannabis space. In 2019, she was elected President of the American Cannabis Nurses Association and will serve through 2022.
In 2019, Eloise co-authored Pain Free with CBD: Everything You Need to Know to Safely and Effectively Use Cannabidiol with Alice O'Leary Randall. Her work has been featured in Newsweek, the SF Chronicle, Leafly, Weedmaps, Merry Jane, and Green Flower Media. Eloise continues to advocate for patients at the local and national level through education and has successfully increased access in local cities. She lives with her and husband and 2 girls in Northern California.
Pacific College of Health and Science is a private college founded in 1986, with campuses in San Diego, New York City, and Chicago, as well as an online divis
ion. Pacific College is the largest college in the U.S. teaching the practices and theories of traditional Chinese and East Asian medicine, often referred to as "Traditional Chinese Medicine".
Pacific College students strive to become licensed acupuncturists, holistic nurses, and massage therapists. Pacific College offers degrees at the doctoral, master, baccalaureate, and associate levels along with select certificate programs. Currently, 3,000+ students are enrolled at the three campuses and online. Pacific College has over 200 faculty members and 120 administrative personnel.
Pacific College is currently accredited at the institutional level by the Western Association of Schools and Colleges (WASC) Senior College and University Commission (WSCUC). The Accreditation Commission for Acupuncture and Oriental Medicine (ACAOM) provides programmatic accreditation for the Chinese medicine and acupuncture programs, and the nursing program recently received Accreditation Commission for Education in Nursing (ACEN) approval.