You're a nurse looking for something different to do with your career, and a cannabis business seems appealing to you, but you are stuck for ideas when it comes to what you could do or where to get started. Maybe you feel like since it's a fairly new and growing industry, you could get a head start and beat the competition, but at the same time, the fact that the cannabis industry is in its infancy stage might be leaving you wondering if it's better to sit it out and wait to see what happens.
But the pressure is on, because even though it's still early days, the cannabis industry is set to grow significantly, and sales are projected to hit over $20 billion in the next few years. Over half the states in the U.S. have legalized cannabis in some form or another, and there are even cannabis nurses and the American Cannabis Nurses Association.
The truth is that cannabis is, for many people, an extremely important treatment that's set to become mainstream. But the healthcare industry and our society simply aren't prepared enough to deal with it, which is why many nurses are starting a variety of different businesses with cannabis. It's a great time to consider the various options that you might want to take advantage of as a nurse in the cannabis industry. Here's what cannabis nurses are already doing.
Marijuana Clinics:
Since marijuana is Schedule I, nobody is allowed to 'prescribe' it, but they can 'certify', 'authorize', or 'recommend' its use for certain conditions. In order to do this, you must be a certified provider and registered with the Department of Health, depending on your state. Some states have regulations that can make this tricky, such as Pennsylvania, where you cannot profit from the sale of marijuana if you are a certified provider and therefore can't start a clinic. On the other hand, in California, you can set up a shop and start charging straight away.
In other states, where marijuana use is completely legal, including for both medical and recreational use, you might be able to start a clinic specializing in marijuana for the care and treatment of health conditions, or simply sell it for fun. Not all states restrict marijuana to doctors alone, either. There are eight states where nurse practitioners can become a certifying provider, including:
New York
Minnesota
Washington
Maryland
New Hampshire
New Mexico
Main
Massachusetts
CBD Oil:
CBD oil can be a confusing topic. It's freely available in some places while in others it's against the law, and the difference is what is in the oil. In the U.S., the terms 'CBD' and 'hemp' tend to be used interchangeably, but in order to better understand the issue, it's important to distinguish cannabis oil from CBD oil.
Cannabis oil: Made from plants with higher levels of tetrahydrocannabinol (THC); the substance that causes the 'high'.
CBD oil: Contains cannabidiol, usually refers in general to hemp CBD oil and does not get you high.
To better understand CBD oil and how it's used, it's a good idea to get a better understanding of the complex marijuana plant itself. Both marijuana and hemp come from the species Cannabis Sativa, and both contain varying amounts of CBD, the non-psychoactive substance in the plant. It's the flowering tops and leaves of the plants which contain the THC content we recognize as marijuana, while hemp typically comes from the fiber, stalk, and seeds of the plants.
Hemp has very low levels of THC. When it is cultivated, it grows similar to a weed, while on the other hand, growing the plant for marijuana requires a lot more cultivation and care. Hemp is part of the cannabis family, but it is completely different from marijuana.
CBD has many similarities to THC when it comes to health benefits, but without the psychoactive element. CBD oil can be used to provide relief from depression, anxiety, and a host of other physical and mental health conditions. It's completely legal to sell CBD oils in all fifty states.
Education:
One of the biggest problems surrounding cannabis and CBD oil is that there's a lack of understanding about it. If you've had to do a lot of research to understand marijuana, THC, CBD, and hemp, then you can bet that your patients don't often have a solid understanding of it either. They might see it advertised, promising to relieve their pain, but the cannabis plant is extremely complex and difficult to understand. You might want to consider starting a business that breaks it down for people who don't have a medical background so that they can get a better understanding of what they should be using to get the results that they need.
Providing education around cannabis could be done in the form of:
A blog or website
An email newsletter
YouTube videos
eBooks
Apps
Online classes
Physical classes
In addition to teaching patients, you can use your knowledge in this area to become a national speaker, consultant, or advocate in the cannabis industry. This can be a useful service to provide to others who want to start a business in cannabis as while there are very low levels of regulation right now, the quality of CBD oil, THC oil, and other cannabis products is likely to come under intense scrutiny in the coming years.
Cannabis Cooking:
If you want to start a business that allows you to incorporate your love of cooking into the cannabis industry, there are plenty of things that you can cook with hemp or marijuana. However, bear in mind that this isn't legal in all states, so if you want to start a business cooking with marijuana, first make sure that it's within the law to do so. There's a lot of potential for:
Creating and selling edible marijuana products
Creating healthy cannabis lifestyle plans
Coming up with recipes and cookbooks
Starting a website or blog where you can provide readers with cannabis recipes, snacks, and even meal ideas
Certification Programs:
A quick web search will bring up some programs that 'certify' individuals as knowledgeable in cannabis. If you already have expertise around the subject and want to build your credibility, you might want to consider taking a certification program, although it's not always necessary, particularly if you are already a registered nurse with a nursing degree from Carson-Newman Online along with your extensive knowledge of cannabis, THC, and CBD.
However, creating a course can be a very lucrative business idea if you enjoy teaching and want to share your knowledge with patients or other medical professionals. To do this, first work on establishing yourself as an expert within the industry by setting up a website and blog with informational content, working the speaker circuit, and making a name for yourself, which will help you to get more interest in taking your course.
You can create a course on cannabis to:
Provide general education about the plant and the industry
Promote safety and good practices when using cannabis
Educate patients on choosing the right cannabis product for their needs
Educate other healthcare professionals
Certify clinics, budtenders, and growers
Provide education on the legal side of marijuana
Growing:
Depending on whether or not it is legal in your state, you might also want to consider becoming a marijuana grower, a budtender, or starting a dispensary. There are some very technical aspects to this side of the marijuana business that you will need to grasp before you can begin, and it's important to get to grips with the legal aspect of it all as well so that you can ensure that your business is within legal limits.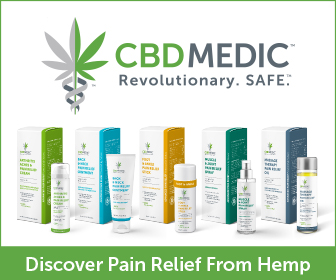 Opening a business growing marijuana is slightly different from starting another type of company because you'll need to have a keen knowledge of the state-specific cannabis regulations and make sure that your business is run within the limitation of the law in your state. It's important to consider the following:
Traceability and security
Compliance standards and employee training
Safe and legal removal of waste products
Logistics and transportation for retail, packaging, and processing
Testing protocols and capabilities
Accurately describing your grow facility, planning operations, and the production process
When it comes to the cannabis industry, there's certainly no shortage of opportunities available to nurses who are looking to get a head start in this relatively new field and start a potentially lucrative business venture. But cannabis is a complex topic, so it's important to conduct plenty of research before deciding on the type of business that you would like to start.
If you are a nurse looking to start a business in cannabis, you may be restricted to what you can do depending on the state that you reside in and the laws surrounding cannabis use. The key is to find a business that aligns with state regulations wherever you decide to practice, but focus on the love and passion for what you are doing, whether that's helping patients better understand how cannabis can help them, educating medical professionals, or something else.